Graduate Diploma in Tourism Development and Management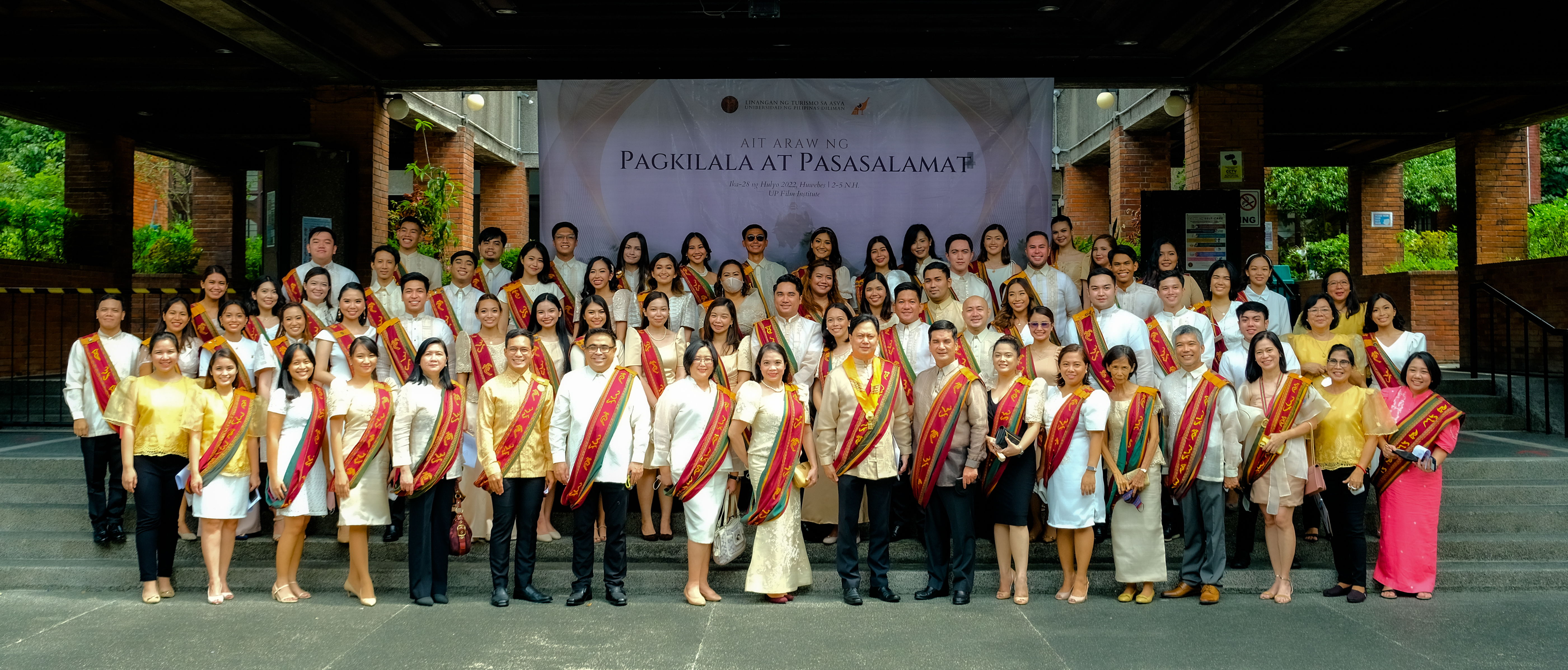 The Graduate Diploma in Tourism Development and Management (GDipTDM) which leads to the Master of Science in Tourism Development and Management (MSTDM) program are intended to equip students with the knowledge and skills needed to navigate the complex processes of development and management of a globally competitive tourism industry.
Both programs aim to contribute to the creation of an improved tourism society regionally and globally where the development of tourism is planned and there is proper stewardship of the natural resources and preservation of the local culture. The programs are designed primarily for persons who currently work in the tourism industry who are interested in augmenting their industrial experience with academic qualifications; those who hold a bachelor's degree or equivalent qualifications who are interested in pursuing studies in tourism.
Program Pre-requisites
It is preferred that applicants hold a tourism or tourism-related baccalaureate degree. The curriculum for the programs assumes a prerequisite knowledge base in the areas of Principles of Tourism (Tourism 110) and Tourism Management (Tourism 122).
Persons who are admitted whose prior training does not include adequate coverage of these areas will be required to pursue the above undergraduate courses. Such pre-requisite courses do not count towards the credit requirements of the diploma program.
Upon successful completion of these pre-requisite courses, students will be allowed to begin the Diploma program. Students are required to pass the coursework and exam components to pass the courses. In addition, other prerequisites may be required upon evaluation of the Graduate Program Committee.
Advancement to Master's Program
In order to advance to the Master's Program, students of GDipTDM must maintain a 1.75 GWA to advance to MSTDM. Graduates from the diploma program will be given three (3) years to be able to credit his/her units for continuation towards obtaining the Master's degree. Beyond this period, the Graduate Program Committee will recommend additional course(s) depending on the changes made to the original courses taken by the student.
Within their first semester of enrollment in the Master's Program, students must choose between MSTDM Plan A (thesis track) and Plan B (non-thesis track). Transfer from Plan A to B or B to A will be allowed depending on evaluation of students' performance and the recommendation of Graduate Program Committee.
Program Courses
Core Courses

Theory and Practice in Tourism Development and Management

Tourism Destination Development and Management

Product Development and Marketing in Tourism

Policy and Governance in Tourism

Impacts of Tourism Development

Tourism Strategy

Investment Planning in Tourism

Tourism Development Workshop

Tourism Development and Management Research Seminar

Research Methods in Tourism Development and Management

Elective Courses

E-Tourism

Tourism Entrepreneurship and Destination Development

Ecotourism Development and Management

Culture and Tourism Development and Management

Special Topics

Total Units

21 GDip TDM

19 MS TDM (Plan A, Thesis Track)

16 MS TDM (Plan B, Non-thesis Track)
To be eligible for admission to the Graduate Program, applicants must meet the following requirements:
Bachelor's degree from a recognized institution of higher learning.

At least one year work experience.

Intellectual capacity and aptitude for advanced studies, as determined through an entrance exam and interviews by a Graduate Program Committee.

Satisfaction of additional University requirements such as health clearance and other special admission requirements that may be imposed by the unit and/or the Graduate Program Committee

As per University policy foreign applicants whose medium of instruction in their previous degrees held is not English should have taken either the Test of English as a Foreign Language (TOEFL) or International English Language Testing System (IELTS)

For TOEFL, score of at least 500 in the paper-based, 173 in the computer-based or 61 in the internet based (IBT) test

For IELTS, score of at least 5.5 score in the exam
PSA Birth Certificate
Marriage Contract (if applicable)
Official Transcript of Records or True Copy of Grades
Diploma
Certificate of Employment/Contract of service or proof of previous employment or self-employment
Two (2) pcs. passport size photos
Two (2) completed recommendation letters from former or current employers, supervisors or professors. Each recommendation letter should be sent by directly by the recommending professor or supervisor via email: aitgradprog.upd@up.edu.ph
Duly accomplished Application Form
Data Consent Form
You can download the following form here
Recommendation Form
Application Form
Data Consent Form
Please submit a digital, clear photo or scanned copy upon application. Original document may be required upon admission
Online submissions are made easy. Click here to access the application guide, forms and dates to remember. Your application can be submitted here. The application deadline is June 30, 2022.
Send us an email at aitgradprog.upd@up.edu.ph if you have any questions or would like further information.
Those who are qualified will be informed of the dates and times of their exam and interview.
Testimonials from our Graduate Students "For someone living and working in a far-flung province, opportunities from the outside to improve learning in the tourism field comes rarely, that is why I am thankful of the online teaching approach that UP AIT adopted for their graduate programs – one of the blessings that the pandemic has brought us.
The curriculum is perfect for tourism officers as it provides a wider perspective on sustainable tourism planning and a better understanding on destination management. For someone working in the government, the program equipped me with deeper knowledge and understanding especially in the formulation of various government plans, be it for marketing, legislation, strategic planning or the whole tourism development framework plan formulation. The most fulfilling part of the course for me was seeing the plan we formulated being adopted by the LGU we were assigned to. I hope my fellow tourism officers find inspiration in this and enroll in the program so we may assist more LGUs through AIT while learning along the process.
I am thankful of my learnings, and I am excited to put into practice more sustainable approach for our tourism management in Batanes."
Hegel Ruiz-Valones
Master of Science in Tourism Development and Management
Supervising Tourism Officer of the Provincial Government of Batanes, Heritage and Tourism Section
---
"Being in the graduate diploma program gave me a wider perspective on the pertinent tourism issues that need to be understood and addressed. Our diverse professional backgrounds and well-rounded professors greatly contributed to the harnessing of our critical thinking skills during class. More importantly, our partnership with the LGUs is a major highlight of this program. We were given an opportunity to build on tourism theories and apply our key takeaways in marketing, strategic management, investment, and policy planning and implementation to develop a local tourism development framework plan which can be readily implemented by our partners. This showed the dynamic involvement of the academe and grassroots community as we work hand in hand to support the crucial need of the industry today - tourism recovery and resilience. Given these points, the program is highly-recommended to anyone who is working on to advance their knowledge and career, to form industry connections and to truly serve the need for sustaining local tourism communities in the country."
Regyn Avena-Alagon
Graduate Diploma in Tourism Development and Management
Museum Researcher, Bangko Sentral ng Pilipinas ---
"The Graduate Diploma in Tourism Development and Management served as mmy guide in re-focusing, adjusting, and affirming the goals and objectives set by the Tourism Office of Quezon Province. Moreover, the connections I have made through this program helped me in various aspects such as tourism development and promotions for the province. The degree has also given me the confidence to apply for higher positions in our department. "
Raquel Barnett
Master of Science in Tourism Development and Management
Senior Tourism Operations Officer - Quezon Provincial Office
---
"The Graduate Diploma in Tourism Development and Management equipped me with the knowledge and skills that I need to perform the complex tasks of a Tourism Officer. This program made me realize that I can contribute more to the community as a tourism planner."
Anabelle Calleja
Graduate Diploma in Tourism Development and Management
Municipal Government Department Head 1 - Tourism, Mauban, Quezon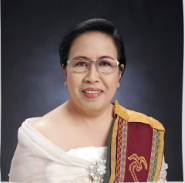 ---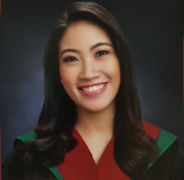 "The Graduate Diploma in Tourism Development and Management has helped me to widen my knowledge and understanding in Tourism and the industries it supports. I pursued this course because of my vision to promote a more sustainable and responsible tourism in the Philippines. This program does not only teach you how to develop tourism destinations but also to manage destinations which are adaptive to change and capable of learning how to improve sustainability continuously."
Michelle Syquio
Master of Science in Tourism Development and Management

Frequently Asked Questions
Have a question in mind? We listed down some of the Frequently Asked Questions in the graduate program to help guide you. If you have further questions not covered in this FAQ, please send us an inquiry through aitgradprog.upd@up.edu.ph
Contact Us
The University of the Philippines, Diliman is currently implementing alternative work arrangements. Please ensure to schedule and coordinate your visit in advance before proceeding to our campus.
Get in touch
Please ensure to schedule and coordinate your visit in advance before proceeding to our campus.
Location:
AIT Building, Commonwealth Avenue, Diliman, Quezon City 1101
Email:
asianinstituteoftourism.upd@up.edu.ph
Call:
(+63 2) 8 981 8500 extension #2798
AIT Directory:
Visit here